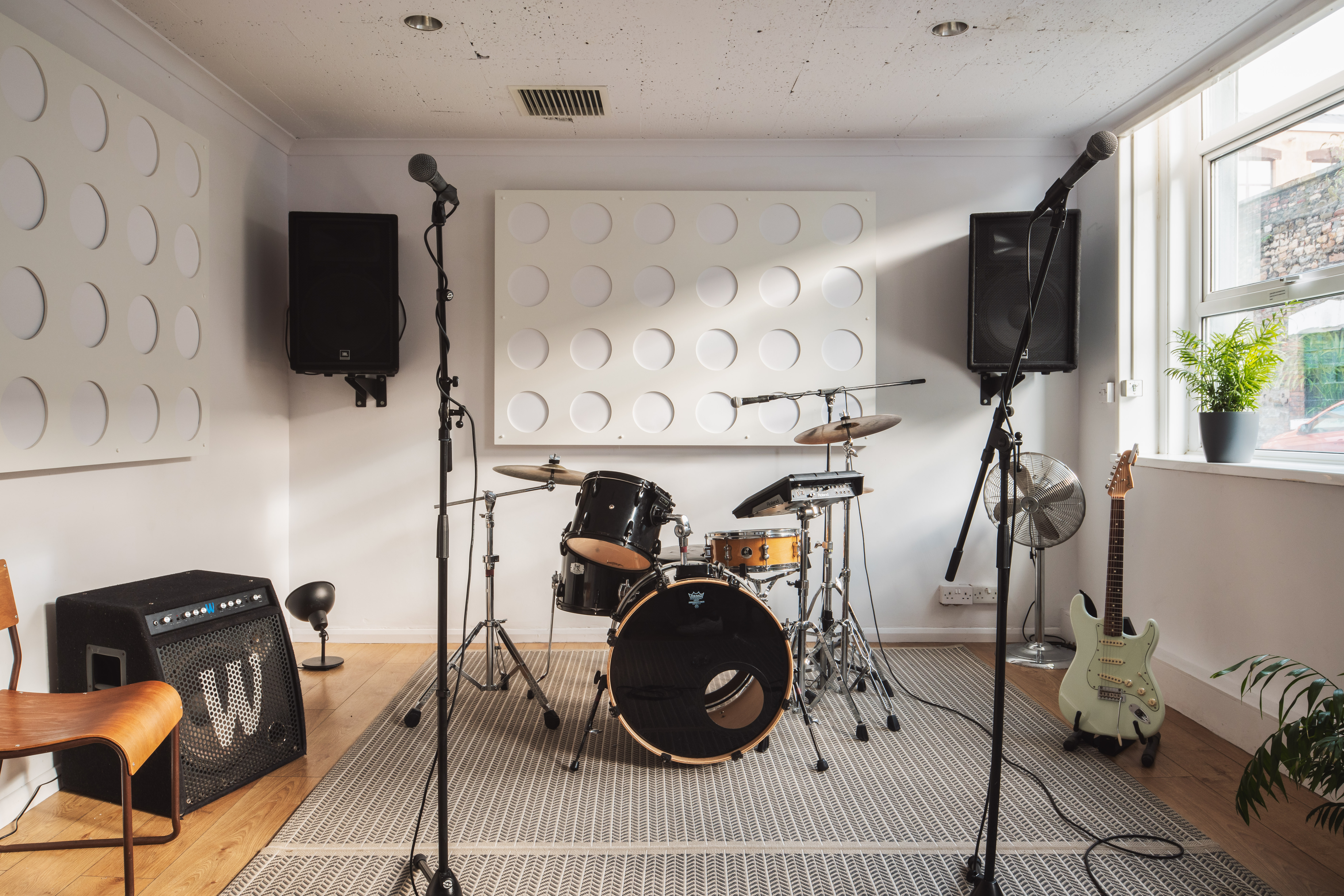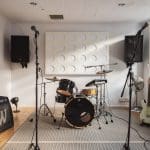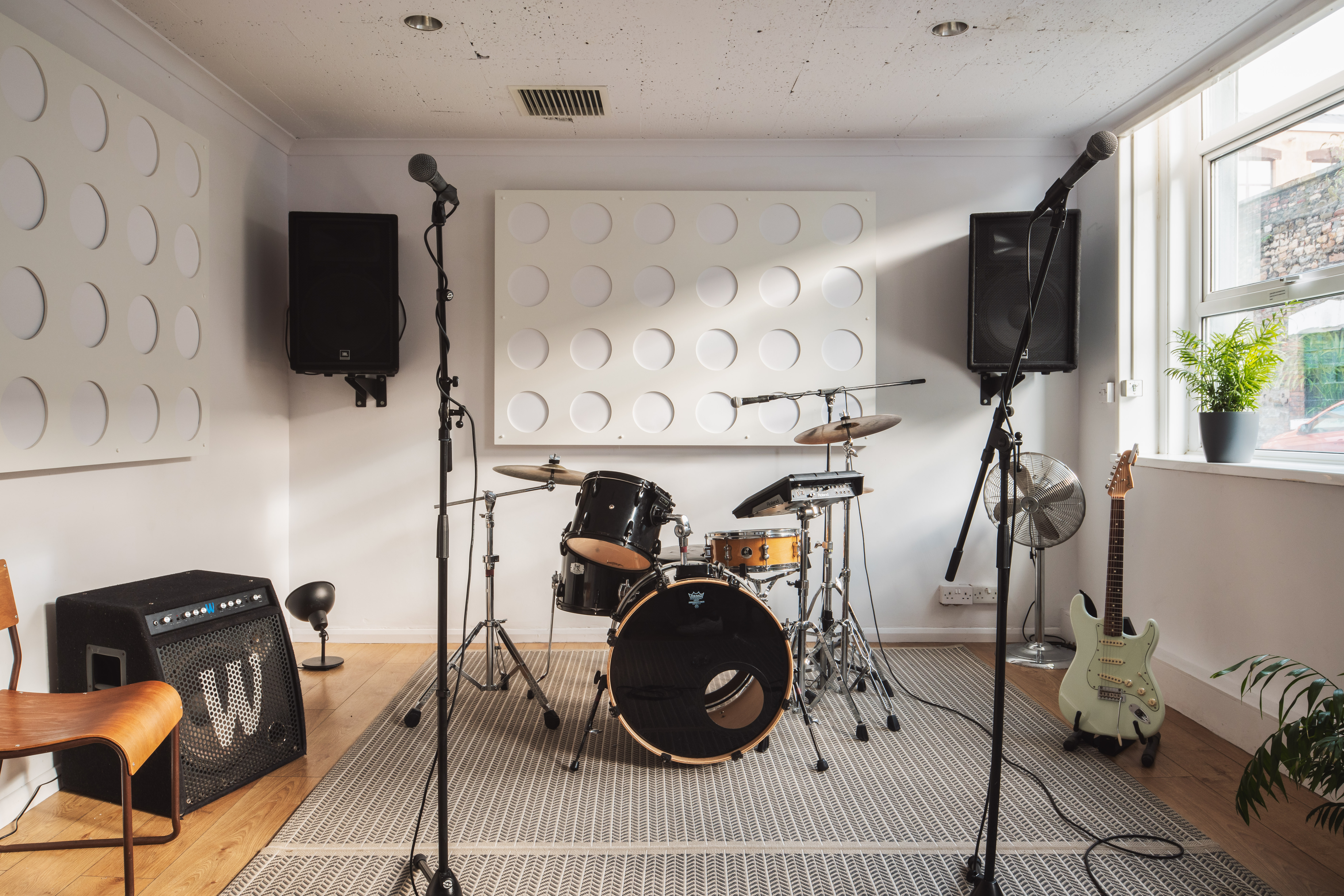 Room 05 Highlights
Accommodates up to 6 people
Peavey XR 8300 10 Input Powered Mixer
Comes with full backline
Air Filtering System
Easy Load-In
Natural Light
Another cracking space flooded with natural light and boasting great sound. A great space to write sun soaked harmonies or music for daydreaming!
A standard kit comes with 2 Cymbal Stands, Snare Stand, High-Hat Stand, Kick Drum, Rack Tom, Floor Tom, Kick Pedal and a Stool.

1 Guitar Amp
1 Bass Amp
1 SM58 with Mic Stand and XLR
PA Mixing Console with FX
Additional equipment can be hired at your request. Just add it to your booking on our online booking system.

We also have extra stands, mics and leads for you to use free of charge; just ask at reception when you arrive.
Please be sure you have packed down ahead of the end of your session and leave timely for the next booking.

Please leave the studio how you found it and return any borrowed equipment to the desk.

Please use the bins provided for any rubbish.

Hot food is not permitted in the room.

At the end of your session, please spray the microphone with the cleaning spray provided.

Please zero the desk and amps at the end of your session.
Kit List
Peavey XR 8300 10 Input Powered Mixer
2 x 15″ Speakers
SM58 with Mic Stand and XLR
Comes with full backline