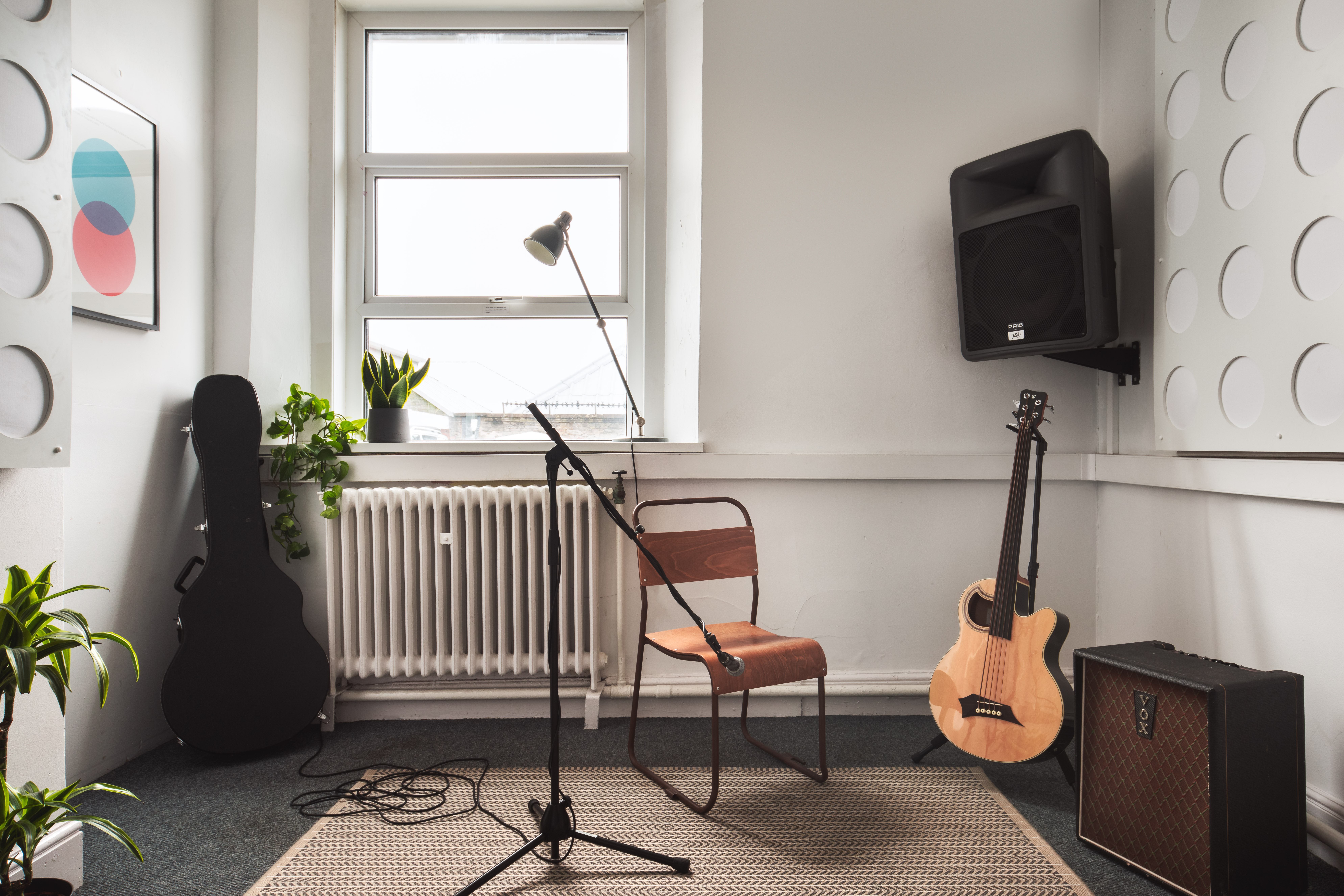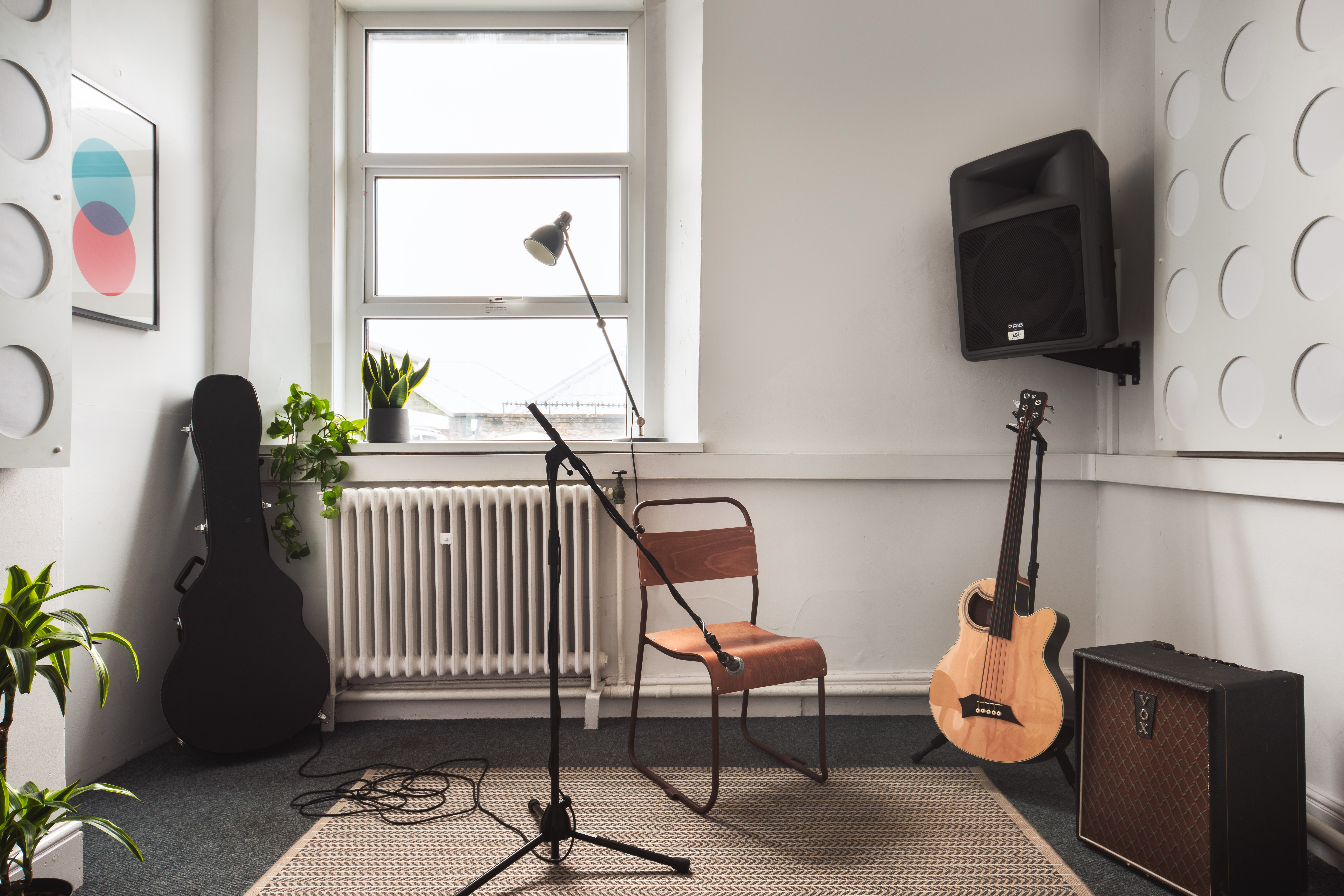 Room 01 Highlights
Accommodates Up To 4 People
Peavey XR 8300 10 Input Powered Mixer
Comes with full backline
Easy Load-In
Natural Light
If you're looking for an intimate band rehearsal space, ideal for solo artists, duos or trios then you've found it. A space for electronic music makers and songwriters who need to fine tune their craft.
1 Drum kit
1 Guitar Amp
1 Bass Amp
1 SM58 with Mic Stand and XLR
PA Mixing Console with FX

Our standard Drum Kit comes with 2 Cymbal Stands, Snare Stand, High-Hat Stand, Kick Drum, Rack Tom, Floor Tom, Kick Pedal and a Stool.
Additional equipment can be hired at your request. Just add it to your booking on our online booking system.

We also have extra stands, mics and leads for you to use free of charge; just ask at reception when you arrive.
Please be sure you have packed down ahead of the end of your session and leave timely for the next booking.

Please leave the studio how you found it and return any borrowed equipment to the desk.

Please use the bins provided for any rubbish.

Hot food is not permitted in the room.

At the end of your session, please spray the microphone with the cleaning spray provided.

Please zero the desk and amps at the end of your session.

About Room 01
Ultricies platea pharetra, in quis a. Laoreet sed magna blandit arcu ultrices egestas id. Vitae mattis velit scelerisque netus arcu, in. Morbi porta vitae enim diam. Id quis varius sit lectus quis nunc elementum arcu. Tristique orci, nec, vel porttitor. Felis vitae arcu laoreet adipiscing aliquam donec massa.
Eu risus, risus pharetra vestibulum nunc turpis. Massa ipsum tempus quis pretium et commodo, odio. Ac, tincidunt justo amet facilisis at nunc. Neque, mattis diam dui non. Pellentesque posuere facilisis augue id nulla. Est scelerisque hendrerit tempor vulputate vitae etiam metus, suspendisse nibh. Enim placerat lectus at porttitor semper cursus convallis nunc.